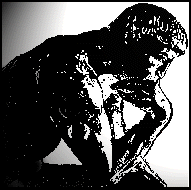 UMBC Cogito
Cognitive Information Technology Organization
Building systems that adapt, learn, reason, sense, and communicate.
Alumni
Faculty
James Mayfield (1987-1997)
Ph.D.
M.S.
Xiaosong Yang, An Agent-based Dynamic Self-adaptive Model for Distributed Information Service, 1998.
Miao Jin, A Nueral Network Approach to Approximating MAP Problems, 1999.
Xuewu Cai, M.S. Thesis: A Check Engine for Authorization Delegation, 1999.